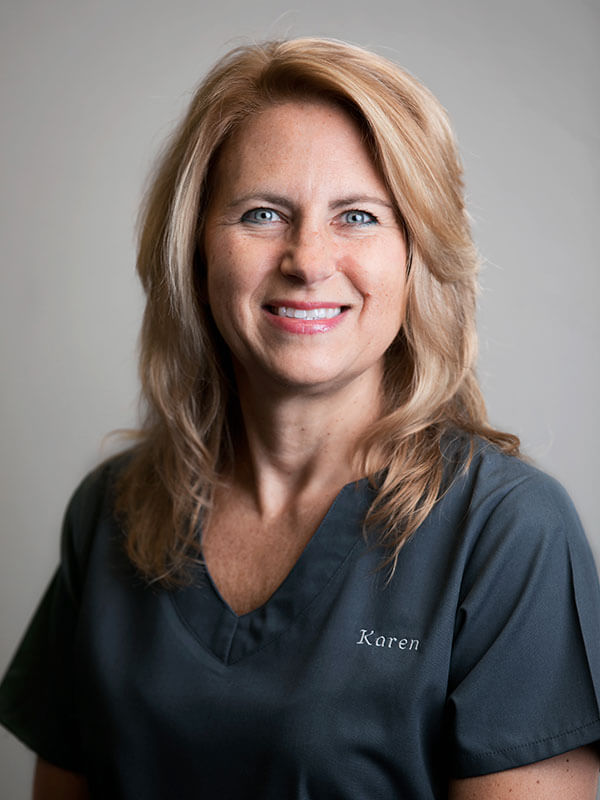 ---
Karen, RDH
---
Karen has more than thirty years of experience as a registered dental hygienist. She has worked in the greater Newburgh area for her entire career. She began her dental career with Dr. McGuire in 1986 and continued there for 17 years. It was in 2002 that Karen began working for Dr. Cook. Karen has completed many hours of continuing education classes including training for Invisalign and Zoom Whitening. She also has clinical experience working in the orthodontic field as well as training in pediatric dentistry.
Karen enjoys visiting her daughter and son-in-law in Maryland and her son who is currently living in Texas. Karen continues to be actively involved in her children's former high school where she is currently the treasurer of the Valley Central Scholarship Council.
---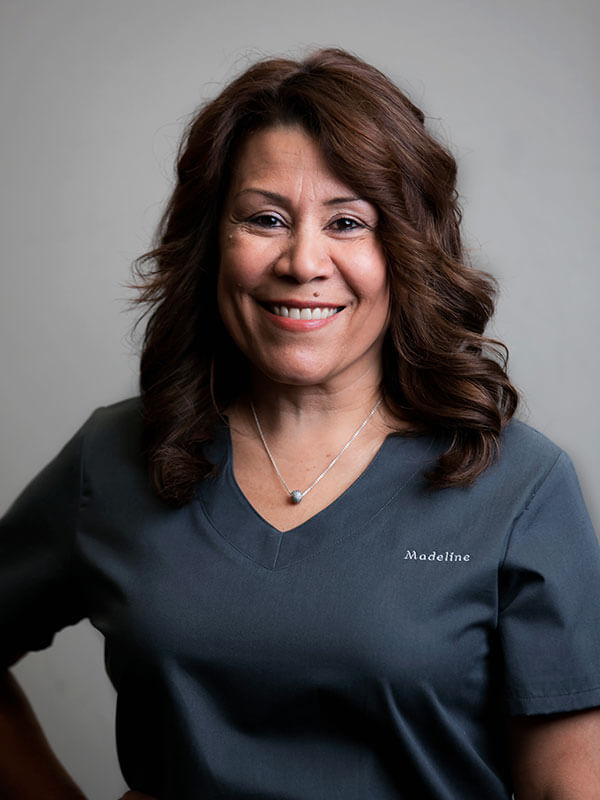 ---
Madeline
---
Madeline is a highly trained dental assistant, who stays current with continuing dental education and dental materials.  She has been in the dental field in the greater Newburgh community for over thirty years, twenty-two of those years she has spent working chairside with Dr. Cook.  Madeline has been part of Dr. Cook's Dental Team since Dr. Cook opened her office in 2002. What Maddy (as many of our patients and Dr. Cook know her as) likes most about the dental profession is seeing how changing a patient's smile can transform their life.
As dedicated as Madeline is to her work, she is devoted to her family. She has two daughters and a son that enrich her life every day.
---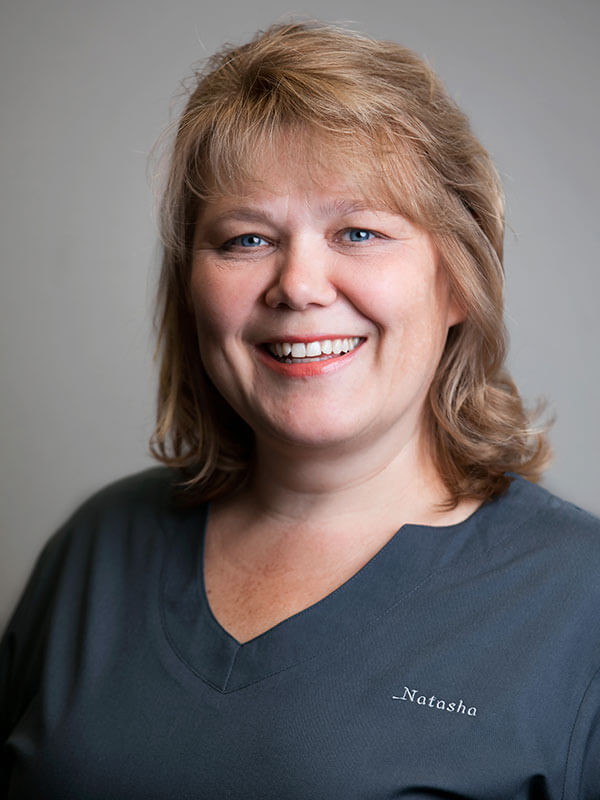 ---
Natasha, RDH
---
Natasha has been in the Dental Field for over twenty five years.  She began as a dental assistant in 1993, then attended Bergen Community College's Dental Hygiene Program, graduating in 2001.  She holds dental hygiene licenses in both New York and New Jersey, and had worked in periodontal, orthodontic and general dentistry practices.
Natasha joined Dr. Gina Prokosch-Cook's practice in 2010 and is truly thankful for having found a great team to work with every day.  Natasha's goal is to make her patients feel at ease by building trust and confidence with each patient. She stays current in the latest practices in the dental field attending continuing education lectures and maintains a CPR certification.
When she is not at the office, Natasha enjoys spending time with her family and friends as well as volunteering for Grace Community Church.
---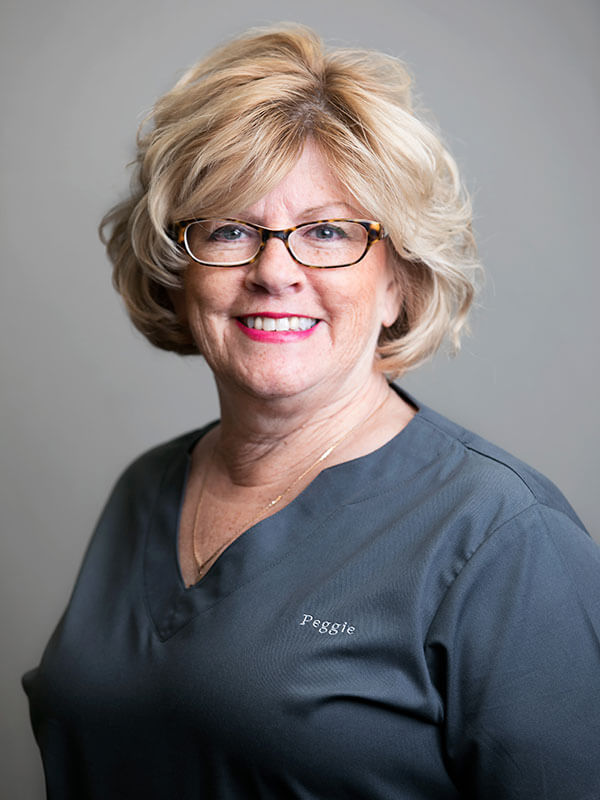 ---
Peggie
---
Peggie has over forty years of experience in the dental health care field.  She has worked in the Newburgh and Cornwall area for her entire career and has been working with Dr. Cook for over twenty years. Throughout her career, Peggie has completed many hours of continuing education classes, staying up to date with the latest dental insurance topics and coding trends.  She manages the front office and is a great resource for insurance and office policy questions.  Our patients appreciate Peggie's warm demeanor and pragmatic approach to treatment coordination. 
Peggie is married and has two children. She enjoys gardening, boating and watching the Yankees.
---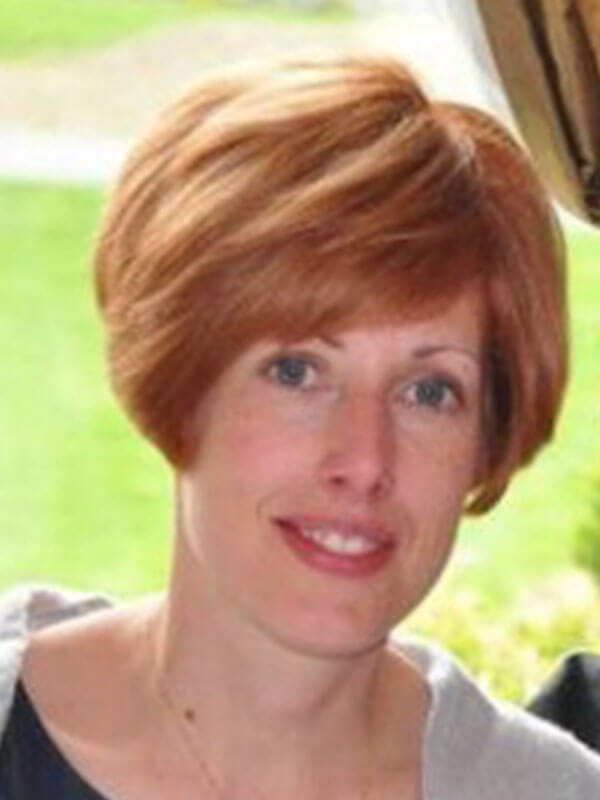 ---
Karen C.
---
Karen is the newest member of our team.  You will find her at our front desk. She will happily assist with your scheduling needs, payments and paperwork.
Karen is married with two children and holds a Bachelor's Degree in Elementary Education.  She has happily taken time out to raise her family and volunteer at their schools, as well as her church.
---