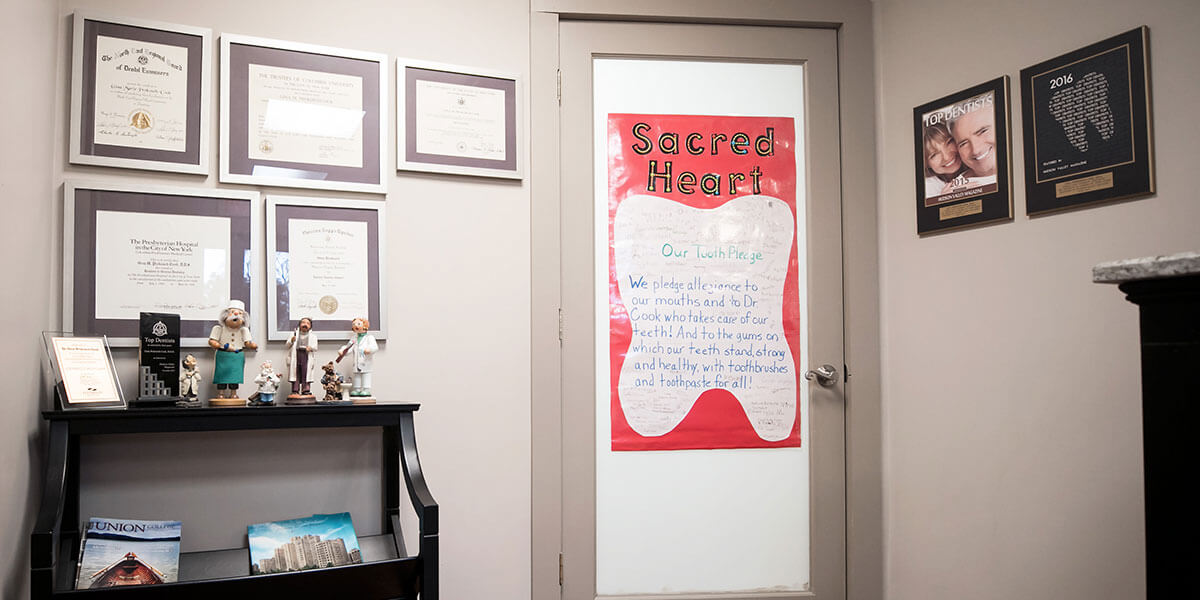 ---
Insurance
---
We are not participating providers for any dental insurance company.  We are a fee for service office, where the patient pays at the time of the visit and we will gladly submit any and all insurance paperwork for our patients, so that the patient will be reimbursed by their insurance.
We gladly accept cash, check, Visa, MasterCard, Discover and Care Credit for payment. (No AMEX, please)
---
Cancellation Policy
---
A dental appointment is a reservation of your time, the doctor's time and the time of the entire office staff. We will do our very best to be ready for you at your scheduled appointment time. Should it be necessary for you to reschedule an appointment, kindly give us at least two working day's notice (48 hours) so that your reserved appointment may be given to someone else in need of dental services. We appreciate this courtesy. Failure to give 48 hours notice may result in a broken appointment fee of $25. Multiple cancellations will prevent you from receiving another appointment.
---